40 / 40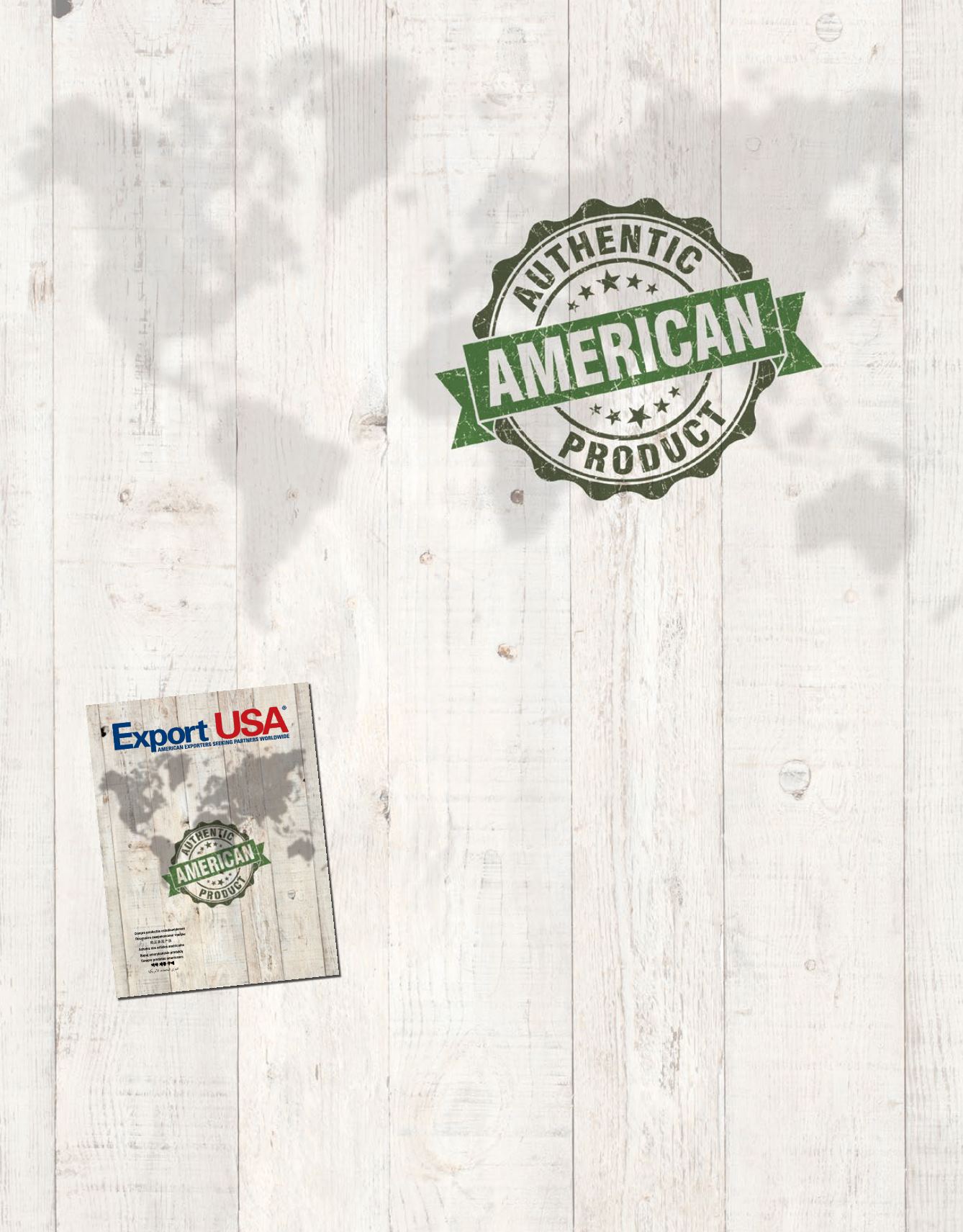 January/February 2015
Table of Contents 3
Trade Shows 5
Product Listings 12
USA Product Showcase 17
Company Index 18
Free Information 19
exusa.ThinkGlobal.us
Buy American
Products
exusa@thinkglobal.us •
@thinkglobal • 1-800-581-8533, ext. 800
www.Think.Global/ExUSA
Every
California
Exporter
Has A
Product
To Sell
WHAT'S YOUR PRODUCT?
THE REAL QUESTION IS:
Are You Delivering Your Message To International
Buyers Who Can Maximize Your Global Sales?
Export USA, the export promotion magazine of the USA, is
designed to help American companies promote their products
and services to buyers in more than 178 countries worldwide.
America's international lead generation tool, in print
and online, is distributed directly to overseas buyers,
representatives, distributors, government sourcing and
purchasing agencies, government officials and potential joint
venture partners.
Ready To Take Your International Marketing To
The Next Level?
Contact Us For A Free Consultation.
The Trade Tool for American Exporters Seeking Partners Worldwide
Trade Leads • Content Development • International Marketing