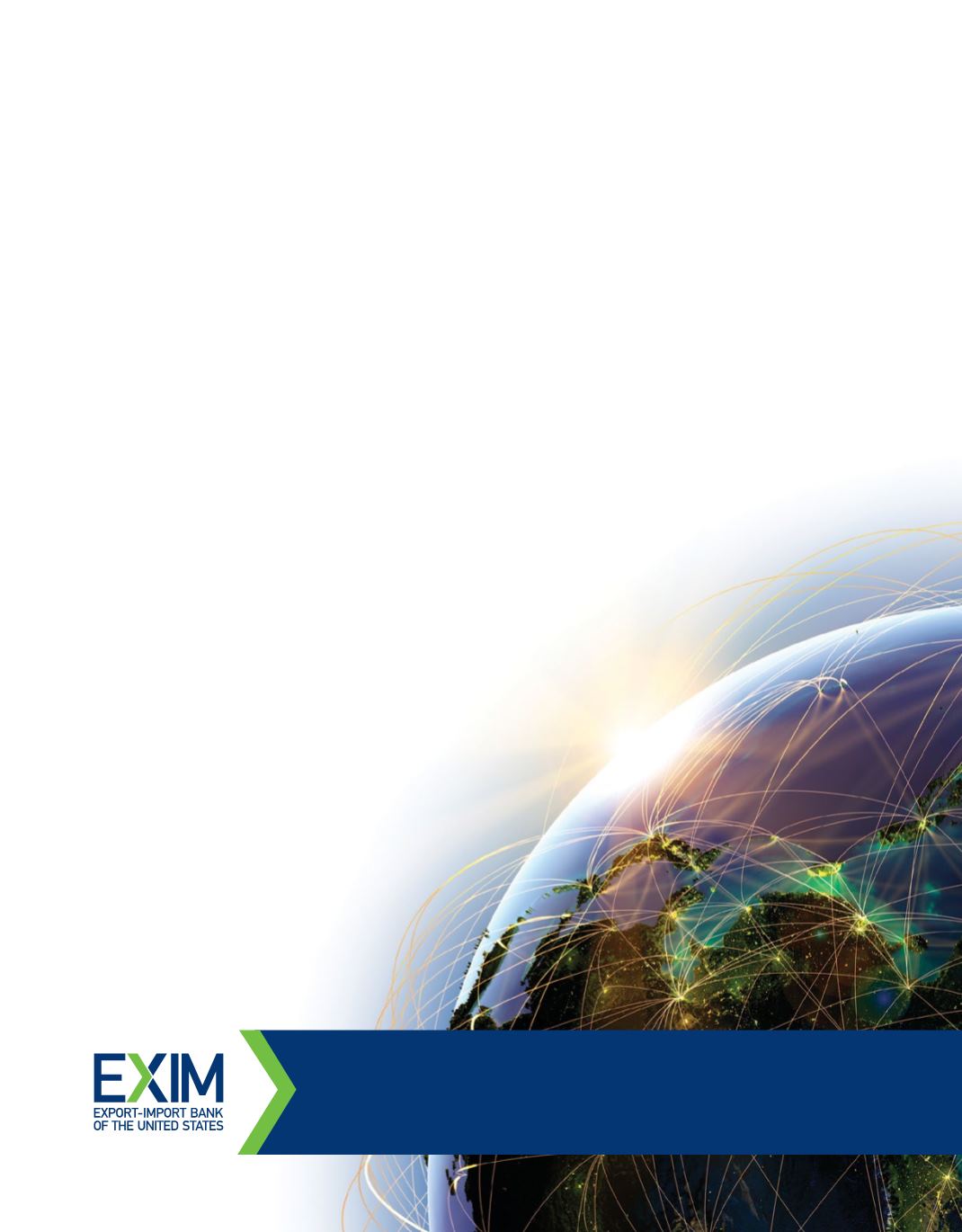 California.Think.Global
Grow Your Business
by Exporting!
FREE EXPORT FINANCE CONSULTATION!
Contact your local EXIM representative David Josephson at (949) 660-1341
grow.exim.gov/contact-us-ca
The Export-Import Bank of the United States (EXIM Bank) offers protection for your exports of
U.S.-made goods and services against foreign buyer nonpayment and assumes the credit and
country risks that your business and private lenders are unable or unwilling to accept.
Increase exports and maximize cash flow while minimizing risk:
›
Extend open account terms
to your foreign buyers with confidence instead of requiring
cash in advance or costly letters of credit.
›
Protect
your foreign receivables against buyer nonpayment. Our policies offer
90% or 95% coverage for both commercial and political risks!
›
Increase your cash
flow by adding previously ineligible foreign receivables
as collateral with your lender.
›
Custom-tailor
an insurance product to meet your unique needs.
›
Secure
a guarantee for a pre-export working capital loan
with your lender.
›
Provide
your foreign buyer up to five-year
credit terms for your sales of U.S. made
capital equipment.
No transaction is too
large or too small.